Members of the Business Council
Founding Members of the Business Council of Growing Europe
PZU Group is the largest financial institutions in Poland and in Central and Eastern Europe. The Group is led by Powszechny Zakład Ubezpieczeń S.A. (PZU) – a company quoted on the Warsaw Stock Exchange. The history of the PZU brand goes back to 1803 when the first Polish insurance company was established. For over 200 years, the core of PZU Group is insurance activity, which aims to ensure a sense of peace and security for our clients through the offered comprehensive insurance protection in all crucial areas of private, public, and economic life.
Bolt is the leading European transportation platform that's focused on making urban travel easier, quicker and more reliable. The company's services range from ride-hailing to micromobility and food delivery. Founded by Markus Villig, Bolt launched in 2013. It's one of the fastest-growing transportation platforms in Europe and Africa with investors including Daimler, Didi Chuxing, Korelya Capital and TransferWise co-founder Taavet Hinrikus. Bolt has more than 30 million users in over 35 countries globally.
Banca Comercială Română (BCR), a member of Erste Group, is the most important financial group in Romania, providing universal banking operations (retail, corporate & investment banking, treasury and capital markets), and covering specialty companies working on the leasing market, private pensions and housing banks. BCR is Romania's No. 1 bank in terms of asset value (over €15 bn.), in terms of client base and in terms of savings and crediting. BCR is also Romania's most important financial brand, judging by the client trust rate and by the number of persons who consider that BCR is their main banking partner.
Bank Pekao S.A. , founded in 1929, is one of the largest financial institutions in the CEE region and top 3 universal bank in Poland with ca. PLN 200bn assets and market capitalization of ca. PLN 30bn. Through the second largest branch network, Bank Pekao serves over 5.5m retail customers. As the leading corporate bank in Poland, Bank Pekao serves every second among largest corporates in Poland. Status of a universal bank is underpinned by a market-leading private banking, asset management and brokerage operations.
BULPROS is a global digital transformation company, one of the fastest growing technology organizations, recognized by the prestigious rankings of Deloitte "Technology Fast 50 in CE" and "Technology Fast 500 in Europe, Middle East, and Africa", Inc. 5000 Europe, Financial Times 1000 Europe, and McKinsey's report "The rise of Digital Challengers", etc. Its offerings include Digital Solutions, Cyber Security, Cloud and Support Services, Technology Services and Sales Services, with focus on Financial Services and Insurance, Professional Services, Telecommunications, Manufacturing, Healthcare and Retail.
Exponea's Customer Data and Experience Platform (CDXP) ingests and analyzes all of a company's customer data, stitches and enriches it with AI, and activates it to intelligently orchestrate personalized experiences across all touchpoints, in real-time, at scale. Exponea has been rated the number one Customer Data Platform by G2Crowd, and helps brands like River Island, Olukai, and Missguided be truly customer-centric.
Gedeon Richter Plc., headquartered in Budapest, Hungary, is a major pharmaceutical company in Central Eastern Europe, with an expanding direct presence in Western Europe, China and Latin America. Having reached a market capitalization of EUR 3.2 billion (USD 3.6 billion) by the end of 2018, Richter's consolidated sales were approximately EUR 1.4 billion (USD 1.6 billion) during that year. The product portfolio of Richter covers many important therapeutic areas, including Women's Healthcare, Neuroscience and Cardiovascular medicine.
Kiwi.com was created for travellers, by travelers and is powered by its proprietary algorithm that allows users to combine flights and ground transportation from over 750 carriers . One of the fastest growing technology companies in Central Europe. Currently, Kiwi.com has more than 100 million flight searches every day. In 2017, Kiwi.com generated a turnover of €700 million, which grew to €1.1 billion in 2018. Now, it employs over 2,600 people worldwide. Kiwi.com ranked seventh in the 2017 Deloitte Technology Fast 500 EMEA list, becoming the highest-ever rated Czech company. In June 2018, for the second consecutive year, Kiwi.com was named the best start-up in the Czech Republic by the Czech Forbes Magazine.
Triglav Group - with 120 years of experience, Triglav Group is the leading insurance group in Slovenia and one of the leading groups in South-East Europe, where it is strengthening its position and expanding operations. Its key business pillars are insurance and asset management. Triglav Group's financial strength and profitability is confirmed by high credit ratings "A" assigned by S&P and AM Best. The Group's parent company Zavarovalnica Triglav is one of the largest and most liquid companies on the Ljubljana Stock Exchange.
OTP Group provides high quality financial solutions to meet the needs of its almost 20 million private and corporate clients in 12 countries in the Central and Eastern European region through nearly 1700 branches and 5000 ATMs, internet and electronic channels. Among the European banking groups OTP Group boasts one the best capital and liquidity position and is always able to provide the conditions for stable operations and growth.
Prezi is a global leader in visual communication tools, helping a wide range of people, including business professionals and educators, reach their audiences more powerfully. Prezi's products uniquely let users arrange content on a single canvas, using dynamic movement and spatial context to increase engagement and understanding. Founded in 2009, Prezi has offices in San Francisco, Budapest, and Riga, Latvia, with a community of 100 million users that has created the world's largest database of public presentations. Prezi's investors include Accel Partners, Spectrum Equity and TED conferences.
Riko is an internationally established engineering company that provides comprehensive technological solutions for industry, energy, environmental protection, logistics systems, and construction. Riko develops integral solutions using efficient, state-of-the-art, and eco-friendly technologies for various industries, including the automotive, tractor, railway and aircraft industries, as well as the energy, environmental protection, logistics, and construction sectors.

UiPath is leading the 'automation first' era—championing a robot for every person and enabling robots to learn new skills through artificial intelligence (AI) and machine learning (ML). Through free and open training, UiPath brings digital era skills to millions of people around the world, improving business productivity and efficiency, employee engagement, and customer experience.
About the Business Council

Announcement of the Business Council

About the Three Seas Region
Contact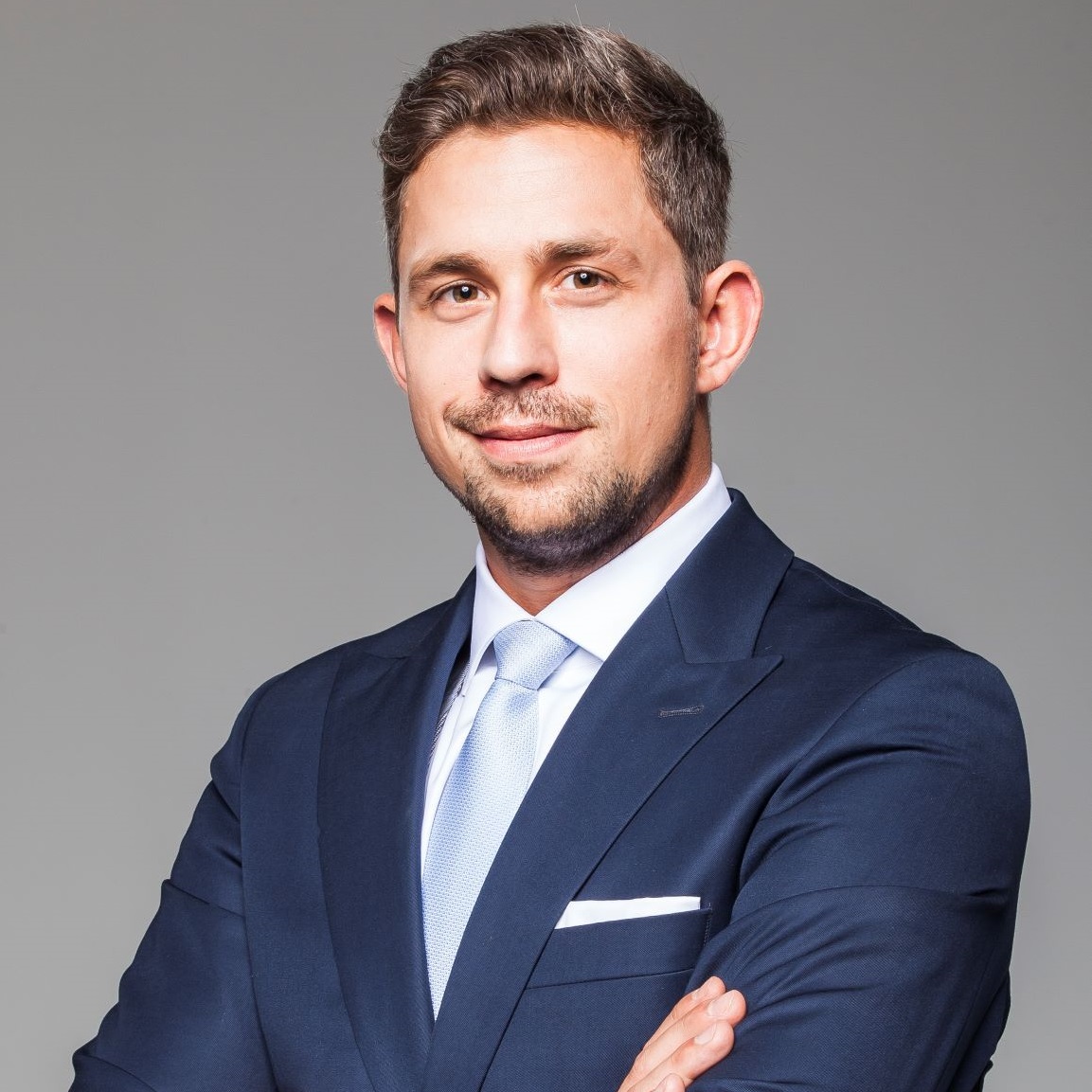 Robert Lubański
email: rlubanski@pzu.pl
tel: +48 515 372 500