About the Events
One hundred years ago, Poland regained its independence. Poland was reborn thanks to the determination of generations of people who fought for that cause, which to many seemed no more than an impossible dream.
This year, on the one hundredth anniversary of those events, Poland is back on the world maps and has also been recognized officially as a developed market - less than 30 years after it became a free market economy. The timing seems right therefore to ask the question: What perspectives lie before Polish com¬panies now that this important milestone has been achieved? Now that Poland has narrowed the gap to its western neighbours (Poland's GDP per capita is over 70% the EU average), where is Poland going from here? As Poland gradu¬ally uses up the growth reserves of an emerging market, what is Poland's next competitive advantage going to be?
We are convinced that nobody is better prepared to answer that question than the entrepreneurs, business leaders and CEOs who over the last decades have built Poland's success story.
Therefore we organize series of events in New York City where in a very unique setting we are able to unite leaders of stock listed companies and family businesses, CEO's of former state-owned corporations and self-made entrepreneurs, major industrial players and the leaders of the most innovative start-ups who have attracted clients and investment from all over the world.
We hope that this variety of actors will allow everyone present to obtain the full picture of Poland and its perspectives - a country whose biggest resource lies in its people : its entrepreneurs, its startups, its scientists, engineers and IT expertise (over 300k students enroll in mathematics, engineering and IT related studies every year).
#PolandCanDoNation
Panel Discussion
"Poland – a tale of two dynamics – developed versus emerging market. Pros & Cons."
Poland is the first and only country from the post-communist block to be classified as Developed market.
The reclassification represents the undisputable progress of the Polish economy and capital market. The promotion of Poland to Developed market status is significant achievement and the first promotion of a country from Advanced Emerging to Developed market status to occur within the Country Classification scheme for nearly a decade.
Significant growth of the Polish GDP over the past year is caused by growing private sector investment, a decline in public debt and a combination of record low unemployment and high consumer confidence.
Poland's strong and effectively managed economy has made it a target for investors.
Panel discussion will help to understand all the challenges in front of Poland seen by CEOs of Polish top companies representing various sectors – banking, insurance, IT etc.
Jade Barker
Moderator, TV Anchor Reuters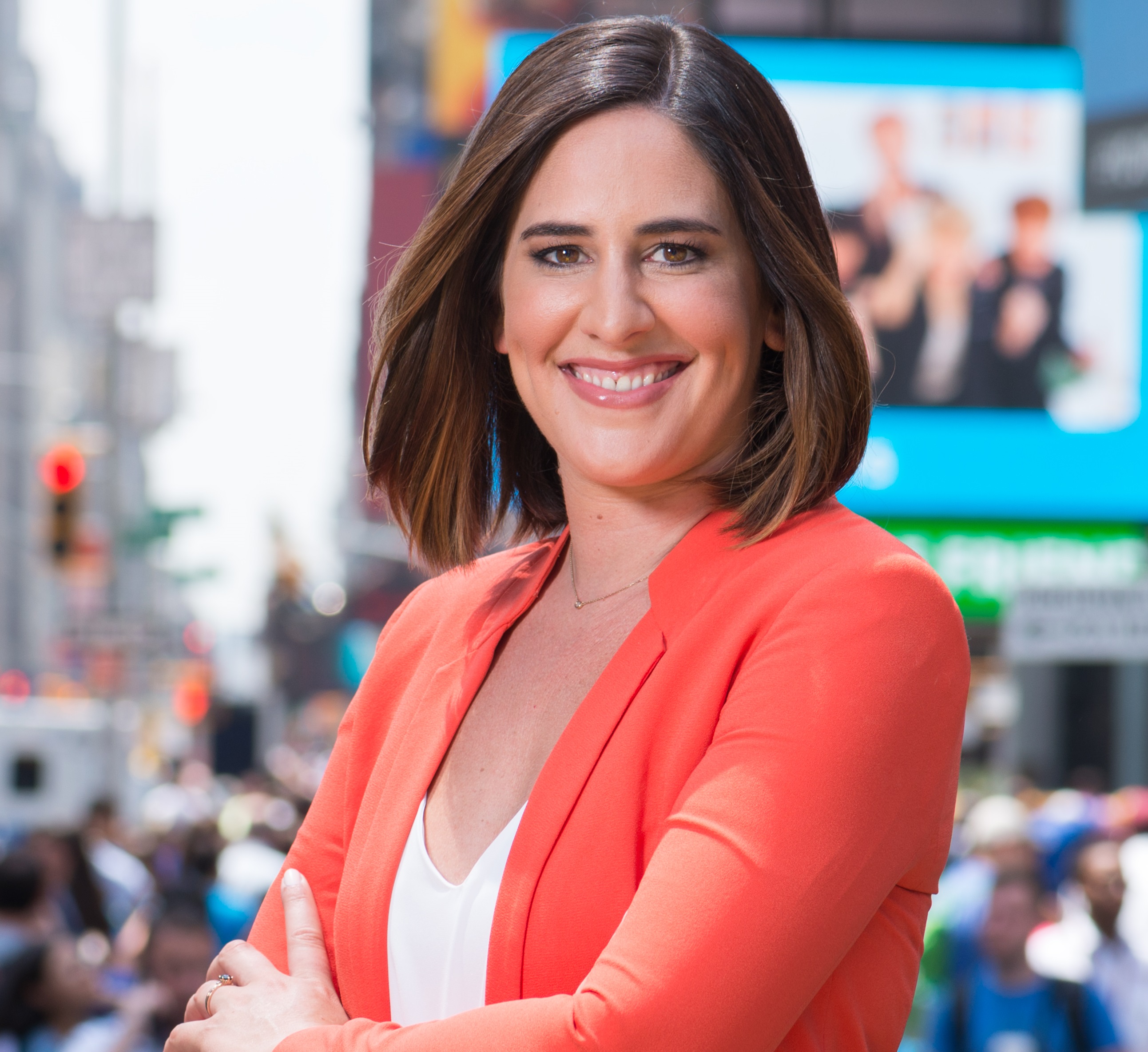 Reuters broadcast journalist across four continents in a variety of roles. Covering Global Markets including, Asia, Europe, and the US. Has worked as an anchor, reporter, producer, planner and news editor. Specialties: International affairs, France and French politics, Australia, Asia-Pacific.
Paweł Borys
President of the Management Board of The Polish Development Fund
Paweł Borys is a leading Polish manager with long term experience in the capital market, banking and economic policy. He serves as the President of the Management Board of the Polish Development Fund with over €17bn in assets and close to €4bn of committed capital to new investments. He has an extensive background in the financial markets acquired during his time at PKO BP, overseeing the strategy, investment and macroeconomic research department, AKJ Capital heading PE and VC investments, at Deutsche Bank, acting as the CIO in asset management division and at Erste Bank, as the Chief Economist. During his career he oversaw some of the largest transactions in the Polish banking sector, including a 2017 joint investment in Pekao SA (€2.5bn) and acquisition of Nordea by PKO BP in 2013 (€0.7bn). He also led the effort to restructure and finance building of the largest Polish energy plants- Opole, Jaworzno and Kozienice. He graduated with a Master degree in economics from the Warsaw School of Economics. Author of publications on the financial markets and economic policy issues.
Michał Sołowow
Owner (Barlinek, Synthos, Cersanit, Homla)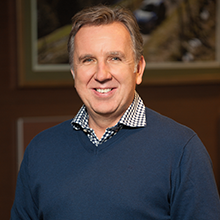 Born in 1962 in Kielce. There he attended primary school, high school and graduated from Kielce University of Technology - MSc in Mechanics. During last 30 years has created and developed from scratch various companies, finalised several dozen M&A transactions, both domestic and foreign. Has been active in various industries: real estate, construction, industrial production, media, chemistry, services, e-commerce, retail and new technologies. Has achieved his position through continuous building the value of his companies without any financial support from external capital or the state. Companies controlled by Michał Sołowow have more than 16.000 employees. It gives sustenance to more than 50.000 people. Since 2011 he has been the Honorary Consul of the Republic of Romania in Poland. In 2014 won the title "The Entrepreneur of 25 years in Poland". Actively supports and develops Polish science and technological progress of Polish companies.
For many years Michał Sołowow successfully competed in professional car rallies, including most prestigious and challenging WRC and ERC. Built from scratch a professional rally team – Synthos Cersanit Rally Team. Won numerous trophies, e.g. he was: Champion of Poland in S-2000 category (2007), Vice-Champion of Poland (2006, 2010), Vice-Champion of Europe (2008,2009, 2012). After termination of his sport career, together with daughter, has established a foundation "Fabryki Marzeń" (Manufactories of Dreams), which provides scholarships and supports talented children in pursuing their dreams. In cooperation with companies like Cersanit, Barlinek and Komfort, the foundation renovates houses of families in need.
Michał Krupiński
CEO, Pekao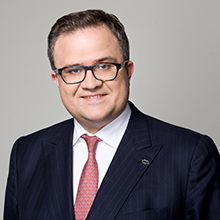 Michał Krupiński, currently serves as the CEO of Bank Pekao, 2nd largest universal bank and a leading corporate and investment bank in Poland. Prior to joining the Bank, Mr. Krupiński held number of senior managerial roles in leading financial institutions. Most recently, as CEO of PZU Group, region's largest financial group, he repositioned the firm for growth and strengthened its presence in banking. Previously, since 2011, Mr. Krupiński was Head of Global Banking and Markets for Central and Eastern Europe at Bank of America Merrill Lynch, responsible for M&A projects, financings and capital advisory.
Mr. Krupiński has also a broad-based public sector experience. Between 2008-2011 he was Alternate Executive Director at Board of Directors of the World Bank Group in Washington. Prior to this, he served as Undersecretary of State in the Ministry of Treasury.
Mr. Krupiński graduated from Warsaw School of Economics, KU Leuven and has MBA degree from Columbia University. In 2012 he was named Young Global Leader by World Economic Forum.
Roksana Ciurysek-Gedir
Vice President, Pekao SA
Roksana Ciurysek-Gedir serves as a Vice President of the Management Board of Bank Pekao S.A., second largest universal bank and a leading corporate and investment bank in Poland. She is responsible for Private Banking and International Expansion.
She has over 17 years of professional experience at leading financial institutions in London including Credit Suisse, Edmond de Rothschild, Merrill Lynch, JPMorgan and EBRD.
She holds Master's Degree in Management and Economics from Technical University of Gdansk, Poland and completed executive courses at Stanford, Harvard and Singularity University. She is also a CFA charterholder and a member of UK Society of Investment Professionals and Chartered Institute for Securities & Investment (CISI).
In 2014 she was nominated a Young Global Leader by the World Economic Forum. She is a co-founder of the Polish City Club in London, an organization under the patronage of the Polish Embassy in UK.
Jarosław Królewski
CEO, Synerise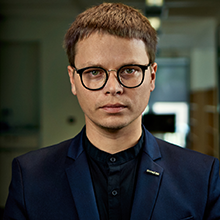 Jarosław Królewski is the president of the board/CEO and founder of Synerise S.A., one of the fastest growing technology companies in the world in the field of artificial intelligence and big data. He is the recipient of numerous prestigious national and international competitions and awards, including inter alia: Microsoft Partner of the Year 2017-2018, title of one of the 30 most promising technology entrepreneurs in the world according to Ernst and Young, winner of the New Europe plebiscite for the most innovative companies in Europe, organized by Google, Res Publica and the Financial Times.
Since 2010 he is a lecturer and researcher at the AGH University of Science and Technology (two faculties) in Krakow, where he co-founded award-winning courses of his own authorship, including; Social Informatics, E-Economy (the most innovative course of study in Poland in 2012 according to the Ministry of Science and Higher Education) and Digital Marketing. He is an ambassador of the AGH brand and a mentor in the Polish Development Fund network. He graduated from two fields of study (computer science and sociology), and is currently working on an interdisciplinary PhD. He has been a participant of many conferences and a guest lecturer at Polish and foreign universities. He is also the author of publications, including bestsellers, published as part of the PWN Scientific Publishers.
Event Schedule
12:00
Registration
12:30
Opening Speech, Prime Minister of Poland
12:40
Special Announcement
12:45
SEDA Report on Poland, Enrique Rueda Sabater, BCG
13:00
From Developing to Developed – Macroeconomic Perspective
• Moderator: Jade Barker,
Television Anchor, Reuters
• Paweł Borys,
President of the Management Board
of The Polish Development Fund
• Michał Sołowow,
Owner (Barlinek, Synthos, Cersanit , Homla)
• Michał Krupiński,
CEO, Pekao
• Zbigniew Jagiełło,
CEO, PKO BP
• Jarosław Królewski,
CEO, Synerise
13:35
Lunch Analysts SpeedDate
14:00
Individual Meeting Session
Moderator and Speakers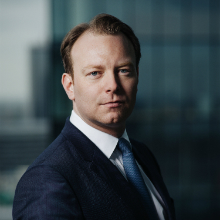 Paweł Surówka
As CEO of PZU SA, Poland's biggest insurance company with operations in five countries, he heads Central Eastern Europe's biggest financial group. He is also Chairman of Pekao SA, Poland's second biggest bank. Under his leadership, PZU has engaged in an ambitious new digital strategy which aims to transform one of Poland's oldest and most established companies.
Before joining PZU in 2016, he was head of corporate and investment banking in Germany of PKO Bank Polski, Poland's biggest bank, in which capacity he set up PKO's Frankfurt branch, the first polish corporate bank outside of Poland. He started his career with Merrill Lynch Bank of America in Paris where he was responsible for the biggest private and institutional clients from CEE. Though most of his career is linked to financial services, he spent two years in the automotive industry, following the call of his former client, the Boryszew Group, one of Poland's biggest stock-listed industrial groups, to run the restructuring of its German automotive division as Member the Management Board.
He is a CFA Charterholder, holds a Master in advanced studies of Ecole des Hautes Etudes Sociales (Paris), a Master of the Sorbonne Pantheon Paris I University, as well as BA in Philosophy of Hochschule fur Philosophie in Munich.
Having lived, studied and worked in Poland, Germany and France he is fluent in four languages.
He has been named Young Global Leader by the World Economic Forum. In 2019 Harvard Business Review ranked him one of the most effective managers of stock listed companies in Poland.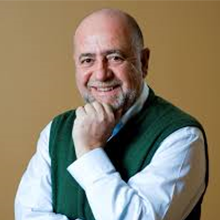 Enrique Rueda-Sabater is a senior advisor in BCG's Washington, DC. He works with the firm's Public Sector, Global Advantage and Strategy practices. He had a long career at the World Bank, where his role was as director of corporate strategy. He also served as director of strategy for emerging markets at Cisco and has been visiting fellow at the Center for Global Development.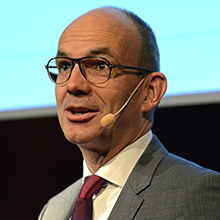 Christian Ketels is a chief economist of The Boston Consulting Group and leads the Center for Macroeconomics at the BCG Henderson Institute. Christian has been a member of the Harvard Business School for 17 years where he led the research team at Michael Porter's Institute for Strategy and Competitiveness. His research themes include the impact of structural changes in the global economy and business, the role of location for business success, the future of public-private collaboration and growth strategies for locations.